IT'S NEVER TOO LATE TO CAPTURE YOUR NATURAL GLOW ...

... WITH THE POWER OF BANANA BIO-ACTIVES
Wait, bananas? Yes really!
Used as medicine for centuries in the West Indies, Bananas are chock full of skin-loving nutrients––such as vitamins A, B, B6, C, & E.

Bananas help strengthen your skin barrier, fight environmental aggressors, and help you look and feel healthier and more youthful.
They have more antioxidant power than argan oil and grape-seed oil.
And there are some phytosterols (natural plant nutrients) that can only be found in the banana plant.

Backed by 10 years of research and more than a dozen clinical studies, our Banana Bio-Actives are proven to help your skin look more youthful and more radiant––without the side effects normally associated with retinol.

So, embrace your midlife glow with the pro-aging power of bananas!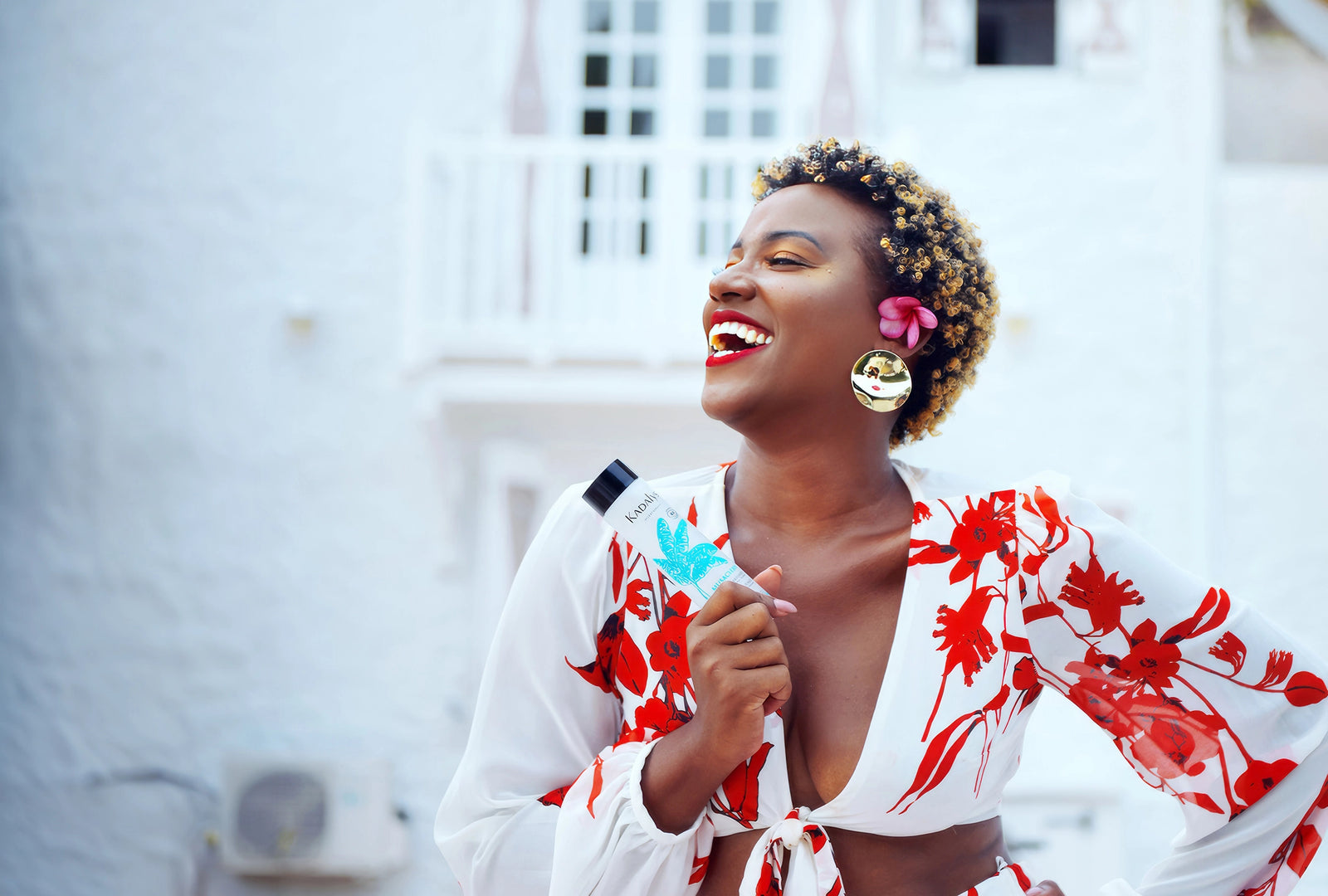 BANANA BIO-ACTIVES HELP IMPROVE YOUR SKIN HEALTH
Fight free radicals thanks to their powerful antioxidants
Smooth the appearance wrinkles & fine lines
Enhance your natural radiance
Nourish and strengthen your skin barrier
Look healthier and more youthful
Revive skin stressed by daily environmental aggressors
Natural alternative to retinol
CREATE YOUR PERSONALIZED ROUTINE TODAY!
EVERYONE IS GOING BANANAS FOR KADALYS
Our award-winning skincare has been featured in:
THE KADALYS STORY
ENHANCING YOUR GLOW WHILE HELPING THE PLANET
Caribbean cultures have long celebrated bananas as nature's skincare gem. Rich in age-old healing properties, bananas were a cherished staple in the French West Indies.
These communities have harnessed the power of bananas for centuries to address skin and health issues. Their wisdom endures.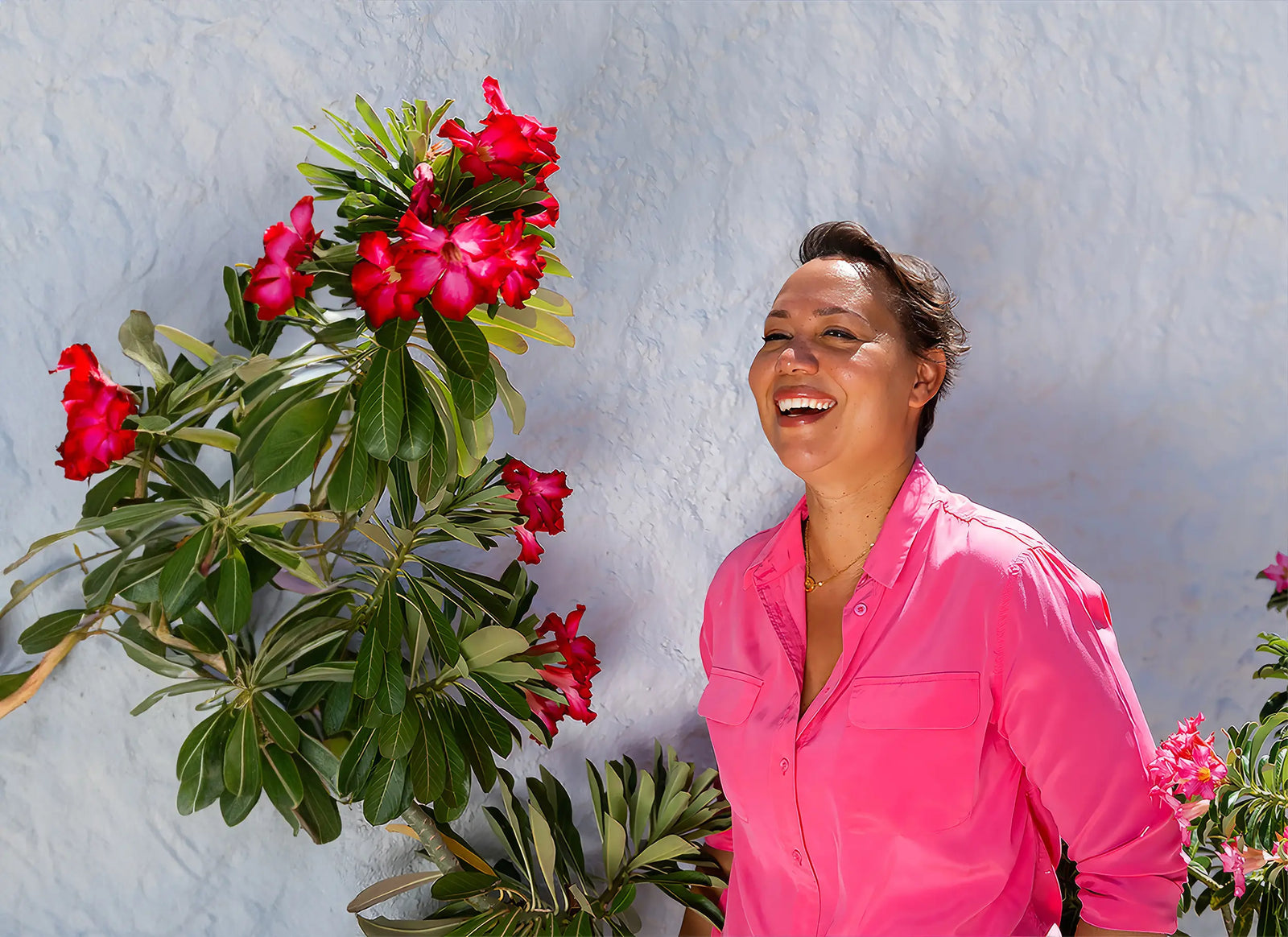 MEET THE VISIONARY WHO'S REDEFINING BEAUTY STANDARDS
Growing up in the West Indies, Shirley Billot witnessed the effects of climate change. She also saw the power of bananas to address skin issues caused by the sun, harsh chemicals, and pollutants.
Using her knowledge of Caribbean traditional medicine and innovative green chemistry, Shirley devised a unique process to convert banana agro-waste into nutrient-packed bio-actives for vibrant skin.
Today, Kadalys products work to rejuvenate tired, dry, and dull skin––revealing a radiant complexion––while helping the planet.
Skincare You Can Trust
Our Commitments
We respect nature & incorporate our planting partners as shareholders for fair trade.
REAL STORIES, RADIANT RESULTS
Read what beauty editors, experts, and everyday women navigating midlife have to say about our award-winning skincare products!
"I have tried many different exfoliants. This is by far one of the best I have ever tried! First off, the scent of this product is incredible … Definitely worth giving a try!! "
Mackenzie,
Licensed cosmetologist for 10+ years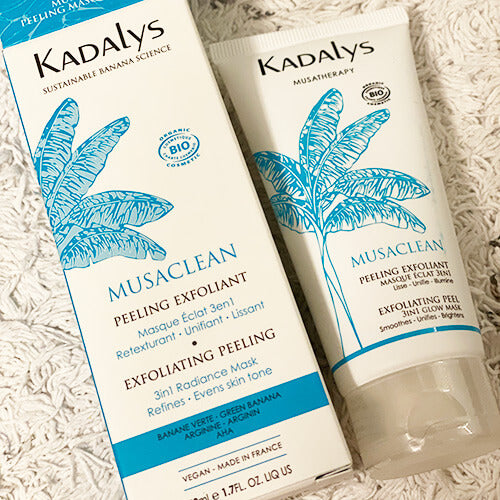 "I was very impressed. I love the way my skin feels, it's softer and more moisturized. I use it with my jade roller and get the blood circulating and working the fine lines out. I love it."
Amber,
Kadalys Customer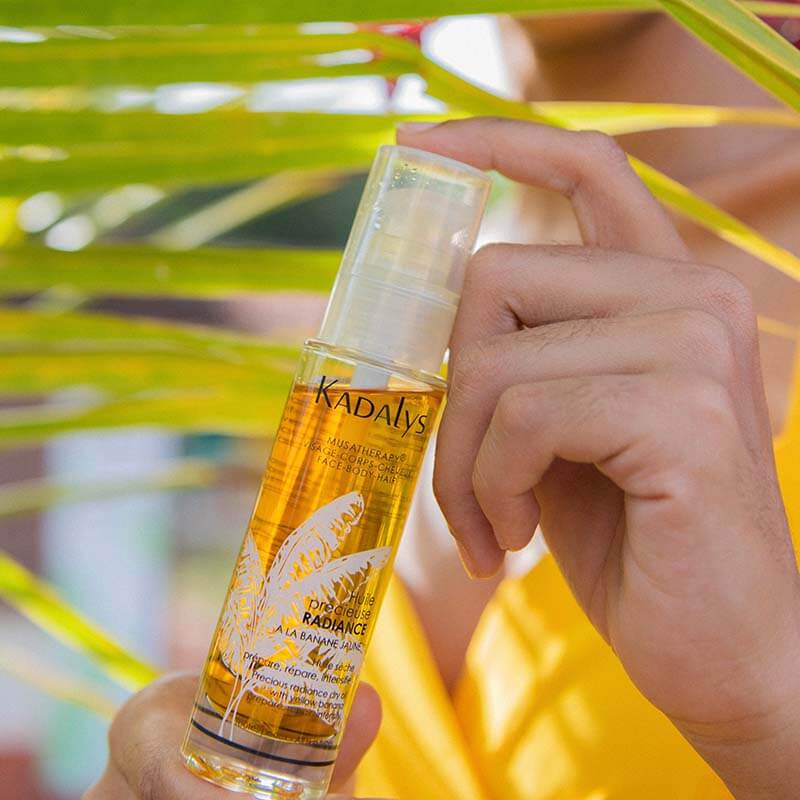 "Kadalys has stolen my heart, and I've now had the opportunity to try products with their green, yellow, and pink banana formulas. Each performs beautifully ... 5 stars. "
Tracy,
Beauty Editor of 20+ years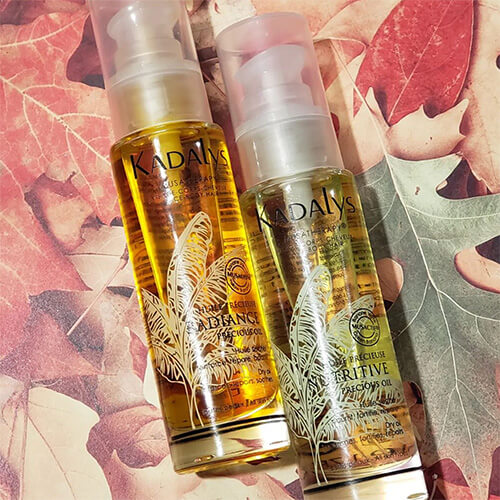 "And here comes Kadalys Pink Oil. It is one of the best serums I have used … The glow it leaves is amazing … Recommended for everyone!"
Monica,
Master Aesthetician of 30 years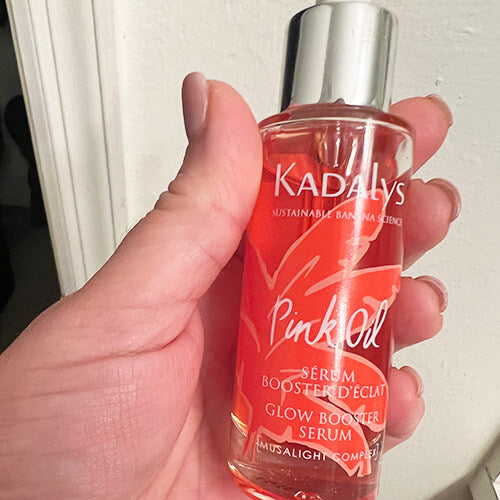 FREQUENTLY ASKED QUESTIONS
Absolutely! Bananas are more than just a tasty snack. They're packed with vitamins A, B, and C, and potassium, all of which have wonderful benefits for the skin.




From moisturizing dry skin to acting as a natural anti-aging remedy, bananas have been celebrated in various cultures for their skincare properties.

Except for our iconic lip balm, our products don't have a banana scent or texture. Our eye mask is fragrance-free. Our cleansers, treatments, and creams have either a citrus or a floral scent.




The citrus and floral scents will transport you to the French Caribbean. They'll make you feel like you've given your skin a little tropical vacation.




These natural fragrances, always phthalate-free, are designed to elevate your skincare ritual.




Bananas are nature's superfruit––chock-full of skin loving nutrients.



• Packed with vitamins (A, C, E), omega fatty acids, phytonutrients, and anti-aging properties. These nutrients hydrate your skin barrier and help it stay healthy.
• More antioxidant power than argan and grape-seed oils. Your skin needs antioxidants to repair itself and fight free radicals so you can glow.
• Natural alternative to retinol that's safe for all skin types and tones.
• Backed by 10+ years of scientific research. Proven to help skin look healthier and more youthful.
• Natural & organic ingredients, with no artificial additives.




We're dedicated to sustainability, which means we avoid single-use samples. However, we understand the importance of trying before committing. That's why we offer our Banana Smile Guarantee. If the product doesn't meet your expectations, you can return it.


Alternatively, experience Kadalys firsthand in person at one of the retail locations where we are carried. We're confident you'll be captivated by the Kadalys glow!
Yes, if you're not happy, we will refund your money. See our refund policy here.




Yes, we offer Shopify payments so you can pay in installments.




Here's how it works...



Shop in our store as you normally would. Add items to your cart.
When you're done shopping, select Shop Pay as your payment method at checkout.
Choose to pay in four installments.
You can choose to pay the first installment for your Kadalys items now or in 2 weeks.
Then Shop Pay will automatically charge your credit card for each remaining installment every two weeks.



You don't have to worry about any hidden costs or fees.




When you use the Shop Pay function, you'll simply order your Kadalys now and pay later.



NOW YOU CAN FEEL AS GOOD AS YOU LOOK
Upcycled ingredients, which reduces agro-waste—a key contributor to climate change
Low/no waste manufacturing
Planting partners are shareholders for fair trade
Ocean plastic rescued with every order
Recyclable & recycled packaging