GET STARTED TODAY WITH OUR 3-STEP STARTER BUNDLE
The key to great skin is having a consistent skincare routine that keeps your skin barrier healthy and hydrated.
Consistency is key.
You don't need a 10-step routine. You need a routine you can do easily every morning and evening––like this 3-step starter kit. It's only 3 steps, and it works for every skin type.
Buy today and save 25%.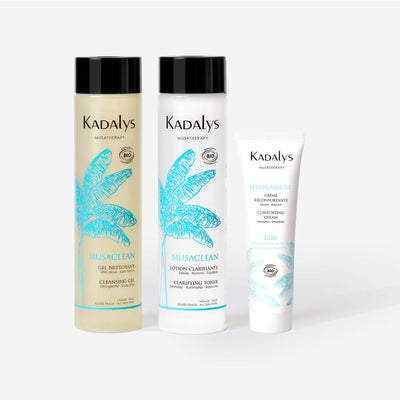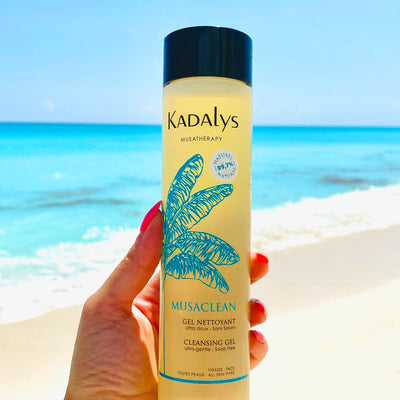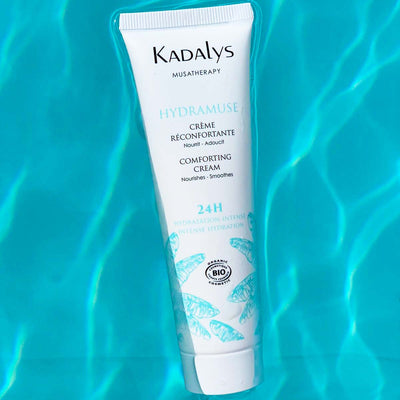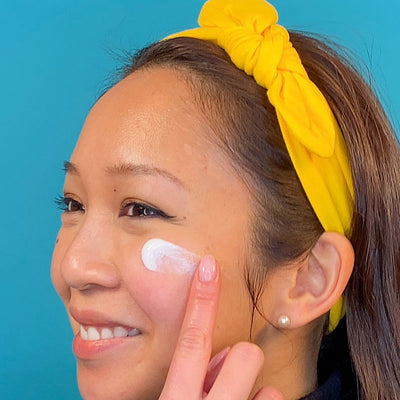 $87.00 $117.00 You save: 25% ($30.00)
This bundle gives you a complete routine to cleanse, brighten, hydrate, and moisturize your skin.
It's only three steps, and it works for every skin type.
All you have to do is spend 3-5 minutes each morning and evening, and you will look radiant in no time.
Here are the 3 steps:
Musaclean Cleansing Gel, 200 mL. Cleanses without stripping the skin of moisture.
Musaclean Clarifying Toner, 200 mL. Rebalances and brightens your skin to keep it clear and even looking.
Hydramuse Comforting Cream, 50 mL. Deeply hydrates and moisturizes your skin to keep your skin barrier healthy and radiant. Provides 24 hr hydration.
THE AVERAGE WOMAN PUTS MORE THAN 515 SYNTHETIC CHEMICALS ON HER BODY EVERY DAY.
Consider this: 60% of what you put on your skin is absorbed into your body.
What's more? The U.S.-based FDA prohibits *checks notes* only 11 ingredients in cosmetic products, while the EU bans over 1300.
And all those products that make up the 515 chemicals the average woman uses daily?
No one knows how those chemicals interact with each other in the body after they've been absorbed.
You should know what you're putting on your skin, and you should feel good about it.
But, with so many products and conflicting information out there, it can be overwhelming.
You deserve skincare that works for your skin––without compromising your health or the environment.
And you shouldn't need a degree from MIT to figure out what to use on your skin.
YOU SHOULDN'T HAVE TO SETTLE TO GET RESULTS
Because if you're using the wrong ingredients, it will make your skin look worse, not better.
In fact, studies have shown an uneven complexion can add up to 20 years to your appearance.
That's just another reason why it matters what you use on your skin.
Why not use something that is natural, that really works, and doesn't cause long-term consequences?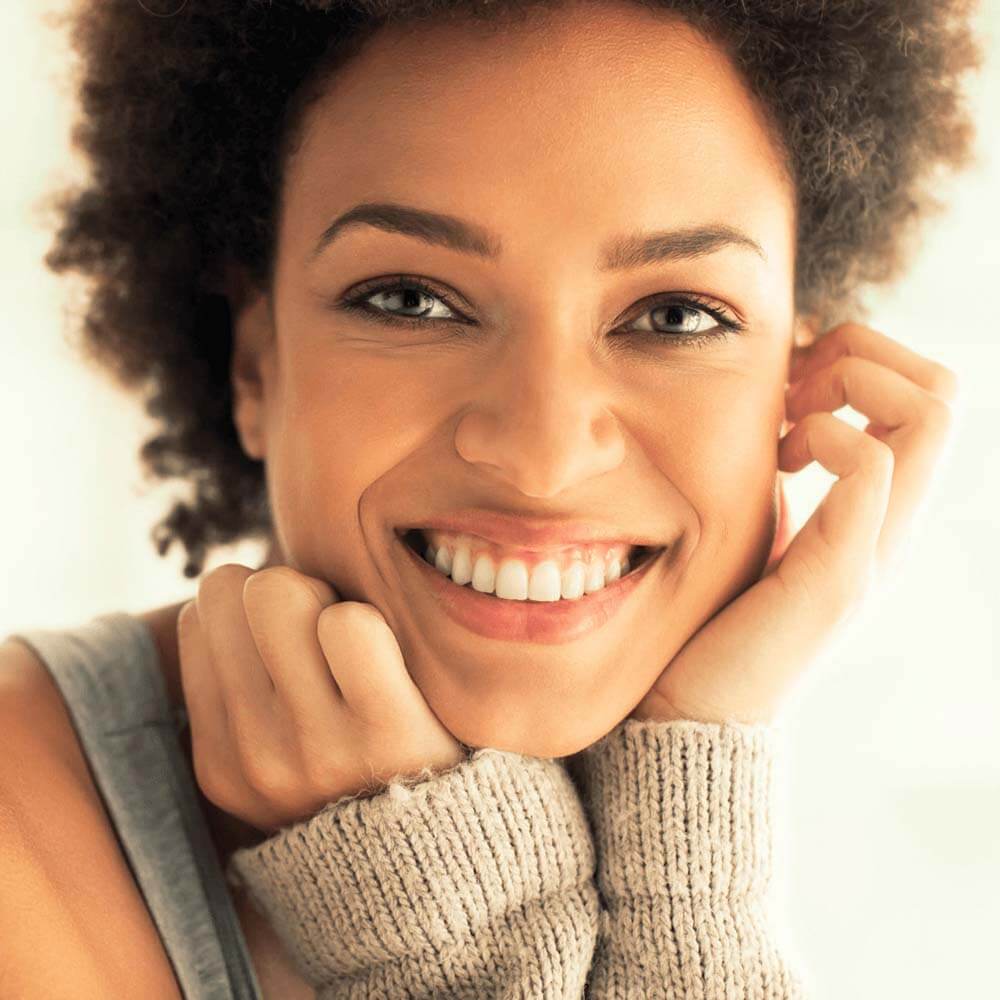 EDITORS ARE GOING BANANAS FOR KADALYS
Our award-winning skincare has been featured in:
Discover what Caribbean woman have known for centuries
Caribbean women learn early to look to nature for whatever their body needs to be healthy.
And the banana plant is one of their go-to ingredients for radiance and health.
With banana bio-actives, they know it's never too late to capture their natural glow.
Backed by 10 years of research and more than a dozen clinical studies, Banana Bio-Actives are proven to help your skin look more youthful and more radiant––without the side effects normally associated with retinol.
So, when you want to look your best, throw out your retinol and grab a banana instead.
BECAUSE BANANAS ARE JAM-PACKED WITH NATURAL, SKIN-LOVING NUTRIENTS
Mother Nature knew what she was doing when she put so many skin-loving nutrients in one superfruit.
Vitamins C and B6 to help maintain the skin's elasticity
Antioxidant power to fight free radicals
Magnesium, Vitamins A, B, and E to help fight wrinkles and protect against oxidative stress
Omega fatty acids -3, -6, and -9, which are plant nutrients crucial to healthy skin function.
Phytosterols & Polyphenols (plant nutrients) to help slow skin aging
That's why we rescue bananas (that would otherwise thrown away) and give them a new life as Kadalys Bio-Actives.
When we were kids, we learned mother knows best. So, listen to Mother Nature and use bananas to keep your skin healthy & happy.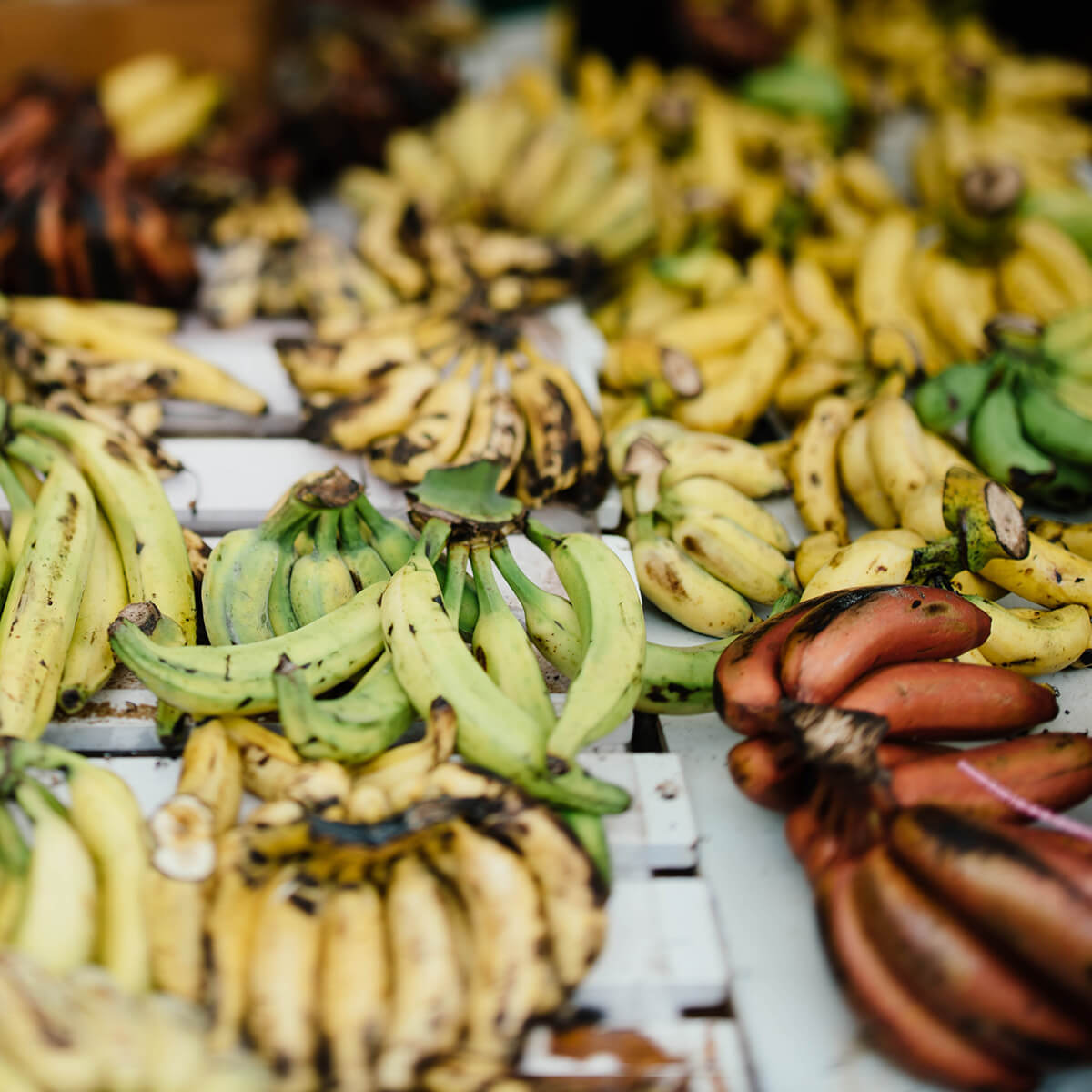 BANANA BIO-ACTIVES ARE ALL YOU NEED FOR RADIANT SKIN
KADALYS HAS STOLEN MY HEART
⭐⭐⭐⭐⭐ "At 56, my skin looks best when it's hydrated and natural, not matte. The Glow Booster Serum makes my skin look even and radiant without looking greasy ...
Kadalys has stolen my heart, and I've now had the opportunity to try products with their green, yellow, & pink banana formulas. Each performs beautifully, and the plumping, radiance-boosting properties in this oil make it an easy go-to for my normal-to-dry skin year-round. 5 stars."
––Tracy T.
EXPERIENCE THE KADALYS ADVANTAGE
WOW oh WOW!
⭐⭐⭐⭐⭐ "First, the ingredients are TOP NOTCH! I have skipped this month's botox session because of this jewel! Quite literally saved me a couple hundred dollars!
Not to mention on three separate occasions I have been mistaken for my 19 year old son's wife since using Kadalys Musalis Smoothing Night Cream, a win is a win and I'll take it."
––Carla G.
AMANDA'S STORY: "MY RESULTS ARE PRICELESS"
"When I first tried this product I had zero expectations. After only two days and two applications the results were so apparent that I couldn't wait to blast my results across social media.
I've now been using this oil daily for a few weeks and the look of my skin has improved so dramatically that I feel like a different person and it shows in the boost to my self esteem.
My tired and dull skin now looks hydrated and has a healthy glow. It isn't shiny or greasy. The glow comes from within. My skin looks healthy, feels softer, smoother and younger.
And after daily use for nearly three weeks I've only used about 1/8 of the bottle. This makes the price point of $40 very affordable, though my results are priceless.
With my 40th birthday just a few days away and a 17 week old baby on my hip, I can honestly say I haven't looked this good in a long time." ––Amanda C.
I was so blown away
⭐⭐⭐⭐⭐As a professional makeup artist in the entertainment industry ... Normally, I test all products for at least 30 days before I add them to my kit or recommend them to any of my clients. However, I had to take the KADALYS Pure Melt Cleansing Gel-in-Oil to my last film set after only trying it for 2 weeks.
I was so blown away by how effective and gentle it was, that it was the perfect remedy for the skin of two of my actresses. Both actresses had oily skin and lots of breakouts from the heavy makeup applied over two weeks of shooting the film. When I took over as the artist on the film (the other artist had a scheduling conflict), their breakouts were hard to hide even with makeup and they even tried taking off their makeup during lunch breaks to give their skin time to breathe.
I brought the KADALYS Pure Melt Cleansing Gel-in-Oil the second day and made them both clean their face with it before using their regular face wash.
We noticed the difference almost immediately. My skin at home and their skin after a full day on the film set, felt clean, radiant and moisturized without a greasy residue. My actresses' skin cleared up within 2 days and there were almost no breakouts left by the end of the week."
–– Tatjana B.
OUR RESULTS GET NOTICED
Kadalys products have ...
700+ Five-star reviews
Certifications from 6 third-party organizations
7 "Best Organic Product of the Year" Awards in France
2021 "Blue Beauty Brand of the Year" Award by Beauty Heroes
2023 named as "1 in 10 Start-ups Changing the World" by Tech For Future
MEET THE INSPIRATION BEHIND THE BRAND
Our founder, Shirley Billot, grew up in the French West Indies, and learned about the power of plants from her mother.
Keenly aware of how climiate change affects island nations, she also saw the power of bananas to address skin issues caused by the sun, harsh chemicals, and pollutants.
Using her knowledge of Caribbean traditional medicine and innovative green chemistry, Shirley invested a unique process to convert banana agro-waste into bio-actives for healthier skin.
Today, Kadalys products work to rejuvenate tired, dry, and dull skin––revealing a radiant complexion––while helping the planet.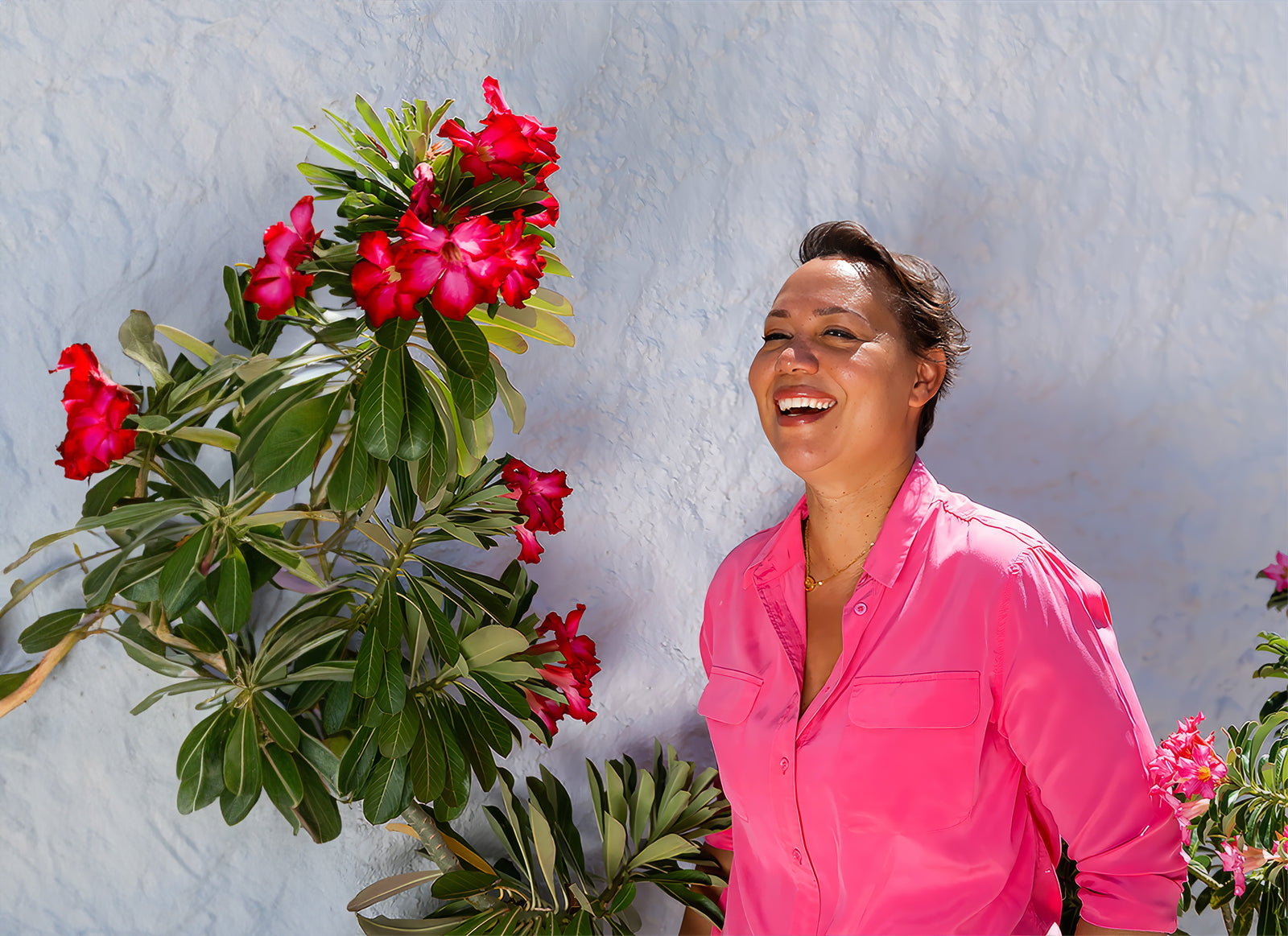 FEEL GOOD KNOWING YOUR SKINCARE IS EFFECTIVE AND SUSTAINABLE
It feels good to buy something that you know will work.
It feels even better when your dollars make a difference.
FOOD WASTE IS A KEY CONTRIBUTOR TO CLIMATE CHANGE
All KADALYS products are made with upcycled, organic bananas, so you're voting with your dollar and contributing to the reduction of agricultural waste.
More than 20 million bananas––all chock full of skin-loving nutrients––are thrown away every year just because they're not perfect.
Instead of being discarded, these rich nutrients will nourish your complexion. And that's not all.
When you support Kadalys, you also promote the use of ...
renewable plant resources.
green chemistry principles.
low and zero-waste manufacturing processes.
recyclable and FSC-certified packaging and shipping materials.
And, you support ...
women's equality through our dedicated educational program.
ocean health because we rescue ocean plastic from the Caribbean Sea.
fair trade because we share our profits with our planting partners.
So pat yourself on the back (you're that flexible, yeah?) and way to go for consuming so thoughtfully!
FREQUENTLY ASKED QUESTIONS
Absolutely! Bananas are more than just a tasty snack. They're packed with vitamins A, B, and C, and potassium, all of which have wonderful benefits for the skin.




From moisturizing dry skin to acting as a natural anti-aging remedy, bananas have been celebrated in various cultures for their skincare properties.

Except for our iconic lip balm, our products don't have a banana scent or texture. Our eye mask is fragrance-free. Our cleansers, treatments, and creams have either a citrus or a floral scent.




The citrus and floral scents will transport you to the French Caribbean. They'll make you feel like you've given your skin a little tropical vacation.




These natural fragrances, always phthalate-free, are designed to elevate your skincare ritual.




Bananas are nature's superfruit––chock-full of skin loving nutrients.



• Packed with vitamins (A, C, E), omega fatty acids, phytonutrients, and anti-aging properties. These nutrients hydrate your skin barrier and help it stay healthy.
• More antioxidant power than argan and grape-seed oils. Your skin needs antioxidants to repair itself and fight free radicals so you can glow.
• Natural alternative to retinol that's safe for all skin types and tones.
• Backed by 10+ years of scientific research. Proven to help skin look healthier and more youthful.
• Natural & organic ingredients, with no artificial additives.




We're dedicated to sustainability, which means we avoid single-use samples. However, we understand the importance of trying before committing. That's why we offer our Banana Smile Guarantee. If the product doesn't meet your expectations, you can return it.


Alternatively, experience Kadalys firsthand in person at one of the retail locations where we are carried. We're confident you'll be captivated by the Kadalys glow!
Yes, if you're not happy, we will refund your money. See our refund policy here.




Yes, we offer Shopify payments so you can pay in installments.




Here's how it works...



Shop in our store as you normally would. Add items to your cart.
When you're done shopping, select Shop Pay as your payment method at checkout.
Choose to pay in four installments.
You can choose to pay the first installment for your Kadalys items now or in 2 weeks.
Then Shop Pay will automatically charge your credit card for each remaining installment every two weeks.



You don't have to worry about any hidden costs or fees.




When you use the Shop Pay function, you'll simply order your Kadalys now and pay later.