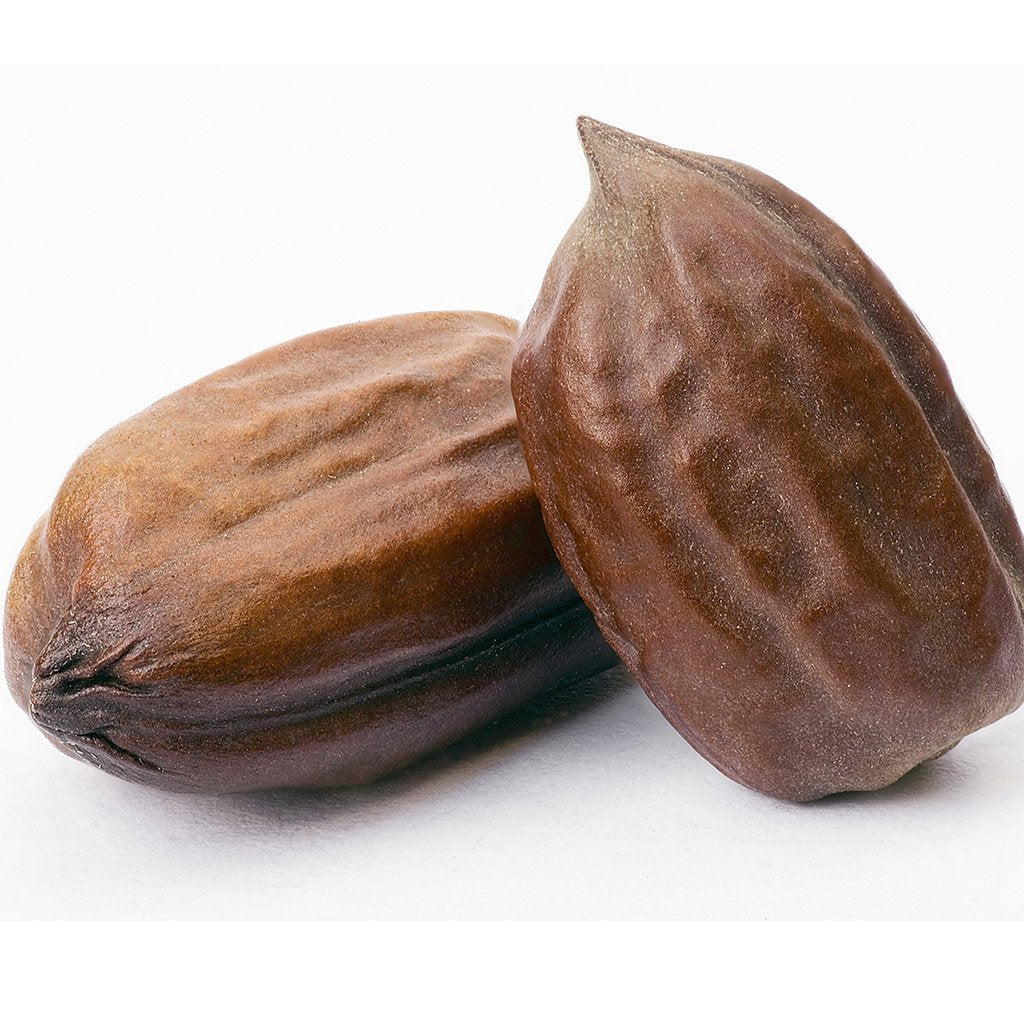 Jojoba
INCI name: Simmondsia chinensis L. (Jojoba) seed oil

Common name: Jojoba seed oil

Origin: Organic jojoba oil

Thanks to its moisturizing properties, jojoba oil reduces the effects of aging and wrinkles. It maintains good hydration by maintaining the hydrolipidic film of the skin, one of the primary factors of aging.

It also has nourishing, soothing and emollient properties, that is to say, it is able to soften the skin.

The structure of jojoba oil is very similar to that of human sebum. This particularity allows it to mix easily with the sebum of the skin and the hair to eliminate the impurities more easily.

We also use it in its solid form, in the form of exfoliating beads. They gently remove impurities and dead cells without irritating the skin. They leave the complexion clear and radiant. Soft and fine, they do not harm the skin barrier.

Used in wax, jojoba has provides hydration, softness and suppleness without leaving a greasy film.